AMH is pleased to share that Kibuye Hospital in Burundi and Nkhoma Hospital in Malawi are the first two institutions selected to receive decade-long support under the L'Chaim Initiative's Mission Hospital Teaching Network. Both institutions were part of the consortium benefiting from the $2 million matching campaign conducted with CBN last year. Kibuye Hospital is home to the first L'Chaim Prize winner, Dr. Jason Fader.
Our aim is to strengthen the capacity of these emerging mission teaching hospitals to educate the next generation of African healthcare professionals. Burundi and Malawi are the poorest and third poorest countries in the world, respectively. We know there is great human potential waiting for a chance to learn, succeed, and in turn teach others.
The support for these first two pioneer sites is made possible by the generosity of Mark and Erica Gerson in partnership with Optimus Foundation. We hope to mobilize additional resources in the future to add more hospitals to the network. AMH has identified at least another 10 growing teaching hospitals that could benefit.
Kibuye Hope Hospital, Burundi
Methodist missionaries began Kibuye Hope Hospital in the 1940s. Having grown to a 250-bed facility, Kibuye is the main teaching center for Hope Africa University's medical school. Forty students rotate at Kibuye now, slated to grow to 60 full-time year-round. The country's first-ever internship class of eight young doctors began at Kibuye this year, sponsored by AMH. The class will grow to 12 interns next year and possibly to 16-20 in the future. Other plans include a surgical residency in partnership with the Pan-African Academy of Christian Surgeons (PAACS) and potentially a family medicine training program.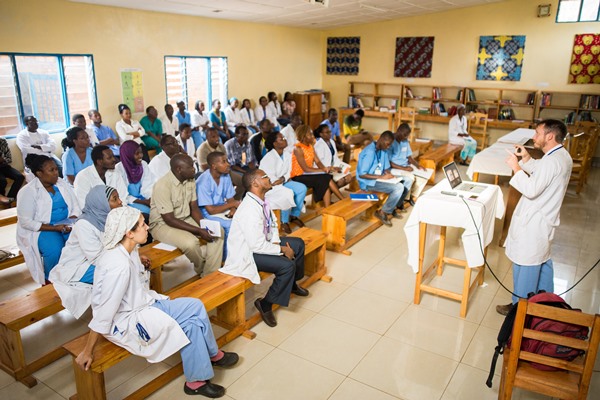 In addition to the internship program, AMH's support for Kibuye has included an expanded surgical ward, orthopedic supplies, a renovated teaching laboratory at the Hope Africa University medical school, housing, and a comprehensive solar power system. Needs at Kibuye include additional housing, a sewage system, support for trainees, and strengthening of hospital administrative systems.
Nkhoma Hospital, Malawi
Founded in 1915 by Presbyterian missionaries, Nkhoma is one of the oldest hospitals in Africa. The institution is known for its successful efforts to drive down maternal and child mortality in the region by expanding access to maternity care and controlling malaria. In addition to medical interns, the hospital now has a family medicine training program in conjunction with the University of Malawi. Nkhoma also hopes to begin surgical training in the future.
AMH's past support for Nkhoma has included laboratory renovation (allowing for new diagnostic equipment and laboratory technician trainees), surgical equipment, and housing for the family medicine residents. Future needs include expanded surgical and educational space, additional housing, water and power upgrades, and trainee support.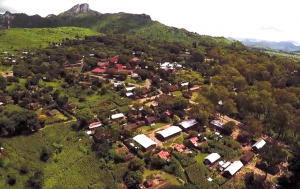 Nkhoma Hospital, Malawi