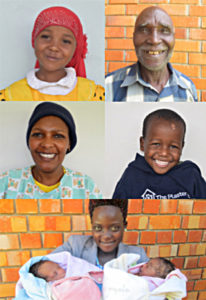 Access to quality surgery is one of several critical needs across Sub-Saharan Africa. Sponsoring surgeries for those in greatest need, is an important component of the solution.
With your help, we plan to expand our surgical sponsorships to at least $2 million annually in the near-term and to more than $5 million within the next 5 years. Our sponsorships of SAFE-funded surgeries complement our other investments in infrastructure and training, compounding their respective impacts.
Since the program's inception nearly 5 years ago, AMH has invested more than $4 million to sponsor over 11,500 surgeries. We currently have 10 hospital SAFE sites in four African countries, involving 40 doctors and more than 60 approved surgical procedures. During 2018 we paid more than $800,000 in surgical sponsorships and our existing SAFE partners have the need and capacity to do much more.
---
The AMH SAFE Program:
Provides financial support, rewarding our hospital partners for performing high-quality surgeries;
Raises the quality of care throughout the hospital;
Strengthens relationships with local communities by extending love and compassionate, quality care;
Raises surgical volumes enabling training and expansion of needed services to the community; and
Improves surgical costing data and processes.