We're now about half way through implementing those projects.
Summary
By October 2019, the following projects have been implemented:
108 children received surgery
81 healthcare workers are training in three different hospitals
5 infrastructure expansion projects undertaken at five different hospitals
Clinical Care
Pediatric Surgery, Plaster House, Tanzania
In partnership with Arusha Lutheran Medical Center and the Plaster House, 108 children requiring rehabilitative surgical procedures have undergone operations as part of AMH's SAFE (Surgical Access for Everyone) initiative. A total of $80,538 has been utilized.
Medical Training
Pediatric Surgery Training, Kijabe Hospital, Kenya
BethanyKids, in partnership with Africa Inland Church Kijabe Hospital and the Pan-African Academy of Christian Surgeons (PAACS), began training paediatric surgeons under the College of Surgeons of East Central and Southern Africa (COSECSA) in 2007. Drs Bethleen Wasiike and Eric Irungu are currently enrolling in their first year of a five- and three-year program, respectively. A third surgery resident from Ethiopia will join in January 2020.  AMH-CBN is providing scholarship of equivalent to 81% of the financial need towards the cost of training.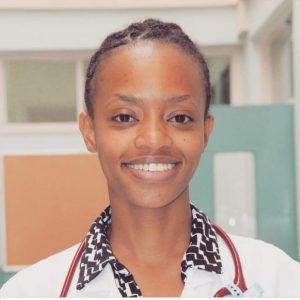 Pediatric surgical trainee Dr. Bethleen Wasiike
Family Medicine Doctors Training, ELWA Hospital, Liberia
ELWA Hospital in Liberia began a family medicine training program to meet the need for more advanced training in the country. Over five years, 15 doctors will be trained through the family medicine residency program. This grant will provide a total of 18% of the financial need to train 15 doctors, equivalent to fully sponsoring 2.7 resident doctors.
Nursing Scholarships at ALMC Nursing School, Tanzania
The nursing school of Arusha Lutheran Medical School predominantly educates students from the local Maasai population. Many students come from extremely poor backgrounds, and once trained will serve at ALMC or nearby mission and government hospitals. In 2018, 35 students began a one-year certificate course in community health, and 37 nurses enrolled in the three-year diploma-level course. They are all progressing well and have been visited by CBN and AMH representatives.
Infrastructure
| Partner Hospital | Country | Expensed as of 31 Oct 2019 | Project |
| --- | --- | --- | --- |
| Bongolo Hospital | Gabon | $240,296.61 | Hospital electrical upgrade |
| Kibuye Hope Hospital | Burundi | $308,900.90 | Solar power installation |
| Nkhoma Hospital | Malawi | $105,000 | Family medicine trainee housing |
| Maua Hospital | Kenya | $66,257.21 | Equipment and renovations |
| Tenwek Hospital | Kenya | -- | Staff and trainee housing |
| Total | | $720,454.72 | |
Kibuye Hope, Hospital Solar Power, Burundi
Previously, the hospital relied on power from the national grid and diesel generators
Electricity from the national grid was intermittent. The hospital could have anywhere from 1 to 22 hours a day without power.
Increased use of diesel power had significant operating cost implications. Not having clean, reliable and constant power increased risk of patient mortality.
"I have had to cancel entire days of surgery in the past due to prolonged lack of electricity and broken generators," said surgeon Dr. Jason Fader.
"Through various partnerships including ITEC, AMH and CBN we now have a system that gives us clean, reliable, and constant power and has already saved lives. We are so grateful." (Jason Fader, Kibuye Hospital)
The hospital is on solar power during the day, including the sola-powered water pump. When the sun goes down, the power automatically switches to grid. Should grid power become unavailable at night, then the system switches to the battery pack with a capacity of 8 hours under normal night load of the hospital.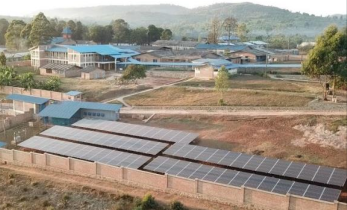 Bongolo Hospital, Electrical Upgrade, Gabon
The project upgraded the existing cables, wires, control panels, poles and other aspects of the electrical system.
The hospital had suffered several fires in patient areas and had lost sensitive equipment. Parts of the hospital could not be hooked to power without the upgrade.
The main phase of the project has been completed under budget. The hospital is now upgraded and connected except for certain terminal buildings that were not part of the initial plan. A retention payment is due to the contractor.
A total of $240,296.61 has been paid to the contractor (BeTech Company), leaving a balance of $59,703.39 based on an initial estimate of $300,000. The contractor is still owed $50,270.03, leaving a projected balance of $9,433.36.
AMH proposes to utilize this balance, along with the other remaining balance from the completed Kibuye solar project, toward lightning protection, a maintenance contract, and the wiring of additional buildings.
Nkhoma Hospital, Doctors Duplex Construction, Malawi
Nkhoma Hospital trains family medicine physicians in collaboration with the Malawi College of Medicine.
The hospital had a challenge in placement of additional residents due to shortages in housing, a need presented to AMH-CBN during the matching campaign.
Construction of four, 2-bedroom family medicine resident doctors' houses at Nkhoma Hospital began in November 2018 and finished in April 2019.
The houses are now in use. A total of $129,319.19 was utilized towards this project, with AMH-CBN match grant contributing $105,000 and the rest coming from other AMH sources.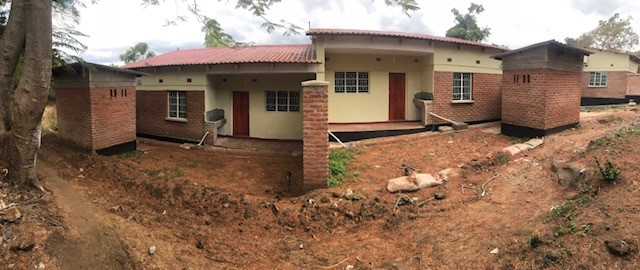 Maua Methodist Hospital, Kenya, Hospital Renovations and Equipment purchase
Maua Methodist Hospital possesses many old, ill-lit and unhygienic buildings and lacked key pieces of medical equipment.
AMH has procured modern, state-of-the-art endoscopy equipment and an orthopaedic extension table.  The Maua region suffers from a high prevalence of the bacteria which causes ulcers, leading to a high need for endoscopy (camera exams).  An orthopaedic surgeon will join Maua from Kijabe Hospital in January 2020.
To date, $66,257.21 has been spent, and a balance pf $10,505.74 remains due on the extension table.
The prioritized additional equipment will be an anaesthesia machine, x-ray digitizer and defibrillator which are estimated to cost approximately $55,000 in total.
Plant renovation will begin in early 2020.
Tenwek Hospital, Kenya, Residential Houses Construction
Tenwek Hospital's heart surgery center and fellowship program, along with other training programs at the hospital, require additional housing.
This project was expanded to current total of $1,813,847 for 20 units.
AMH-CBN will contribute $300,000 in total towards this project.  AMH and Samaritan's Purse will contribute the balance.
Designs and site preparation completed.  Ground-breaking scheduled 12 Nov 2019.
Campaign Financial Summary
| Partner | Country | Budget | Expenses | Current balance | Project | Timeline |
| --- | --- | --- | --- | --- | --- | --- |
| Bethany Kids - Kijabe | Kenya | 200,000.00 | 36,476.00 | 163,524.00 | Training of three pediatric surgeons | Completing 2024 |
| Tenwek Hospital | Kenya | 300,000.00 | 0 | 300,000.00 | Residential apartments construction | Nov 2019 - Dec 2020 |
| Maua Methodist Hospital | Kenya | 262,500.00 | 66,257.21 | 196,242.79 | Equipment and hospital ward renovation | Dec 2020; see text |
| Plaster House, ALMC | Tanzania | 127,500.00 | 80,538.00 | 46,962.00 | Pediatric surgery sponsorship | Completed Q2 2020 |
| ALMC Nursing School | Tanzania | 100,000.00 | 33,300.00 | 66,700.00 | Community health technicians & diploma nurses? scholarships | Aug 2018 - Aug 2021 |
| Nkhoma Hospital | Malawi | 105,000.00 | 105,000.00 | - | Family Medicine duplex construction | Completed within budget |
| Kibuye Hospital | Burundi | 355,000.00 | 308,900.90 | 46,099.10 | Hospital solar power installation | Completed under budget |
| Bongolo Hospital | Gabon | 300,000.00 | 240,296.61 | 59,703.39 | Hospital electrical upgrade | Completed under budget; contractor payment due; see text |
| ELWA Hospital | Liberia | 250,000.00 | 110,502.00 | 139,498.00 | Family medicine doctors training | Aug 2018 - Aug 2022 |
| Total | | $2,000,000 | 981,270.72 | 1,018,729.28 | | |